Belinda Esperson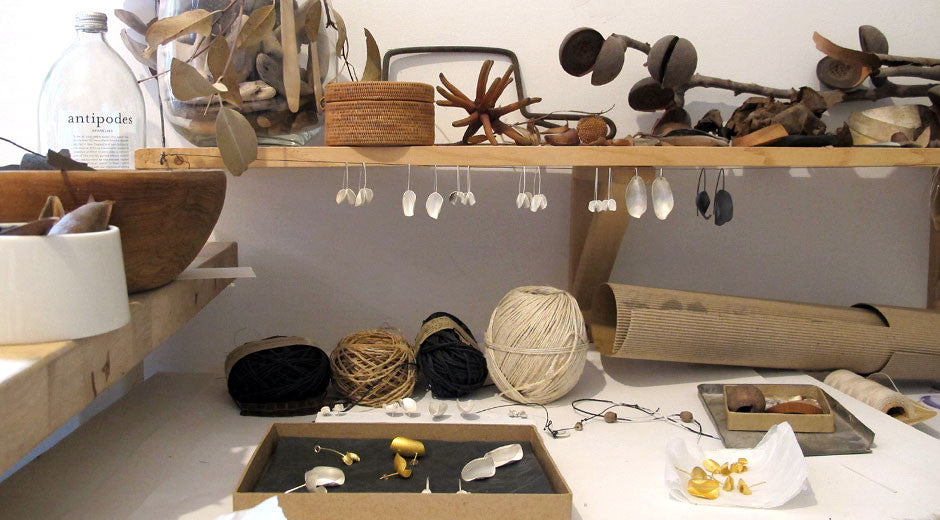 I love the sculptural aspect of making jewellery - the making of each piece is a process of discovery. It allows me to access that space that exists between the subjective and objective where creativity flourishes and things happen and evolve without plan.
Belinda's work is inspired by the raw detail of the dry Australian bush - the curled dried leaves and shards of shedding bark, the chiaroscuric textures and tones of tree trunks, the twiggy scruffiness of the ground, the holes and blemishes on leaves and bark made by insects and the pods and seeds. The colours and textures she creates reflect the dry, brittle and tonal landscape; the charcoal scarring left by fire, bleached wood and foliage, contrasts of fragility and toughness and the occasional
glimpse of blue green sea.
Belinda Esperson has degrees in business and interior design and in 2009 completed an Advanced Diploma in Jewellery at NMIT, winning best student in both years. In 2012 she was awarded an ArtStart grant by the Australia Council for the Arts. Her first solo exhibition 'Raw Detail' was at Pieces of Eight in October 2013.