Tessa Blazey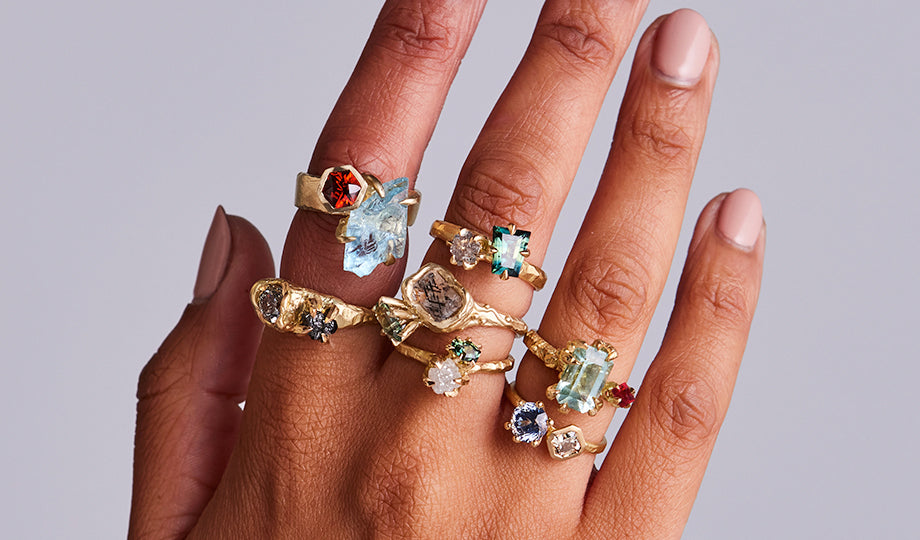 Inspired by the geometric structures of natural crystals, I experiment with sculptural forms through the use of unusually shaped gemstones and curious settings to house them. Many of my pieces reflect the personas of my favourite film heroes and villainesses, appearing simultaneously ancient and futuristic as they echo the aesthetic of the films they reference. 
I hope that they will adorn the iconic women of today.
Between 1993-1999 Tessa Blazey completed Bachelors of Fine Art (Sculpture) and Interior Design (Hons) at RMIT University, and in 2008 completed an Advanced Diploma of Engineering Technology (Jewellery) at NMIT. She won awards from both institutions, and tutored in Interior Design at RMIT from 2001-2016.
Blazey has exhibited her work both nationally and internationally and is the recipient of two arts grants from the Australia Council for the Arts; she also has work in the permanent collections of the National Gallery of Australia. She has held three solo exhibitions at Pieces of Eight Gallery; Fabrication, 2009, Romancing the Stone, 2013 and Heroes and Villains, 2016, and has also participated in numerous group shows at our gallery.