Anna Marrone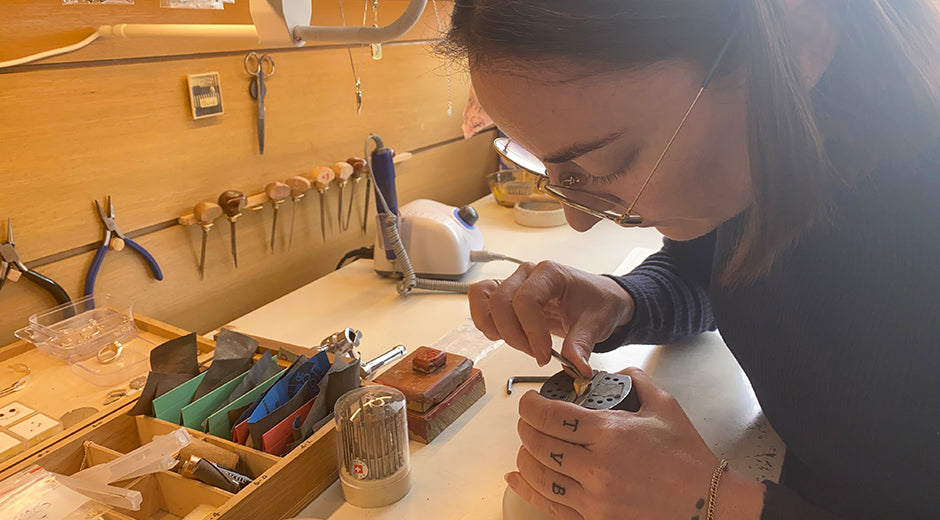 Anna Marrone is a Melbourne-based jeweller and illustrator.
Anna's jewellery encompasses a tongue-in-cheek sensibility combined with expert technical skills. Her recent collections represent a desire to combine typography and sculptural elements into single pieces whilst demonstrating her excellent command of hand engraving. Since attending Metallo Nobile in Florence in 2019, Anna has been exploring the various ways in which engraving can be incorporated as a central part of contemporary jewellery design.
Anna's work is defined by an absolute attention to detail that is also evident in her illustration work. Her pencil and watercolour works are sumptuous, hyperreal representations of everyday objects. Previously, Anna created a striking series of hand illustrated gemstones to accompany Gem School, our online educational resource for learning about the world of precious gems which are available for purchase in limited edition prints.