Pretty In Pink Exhibition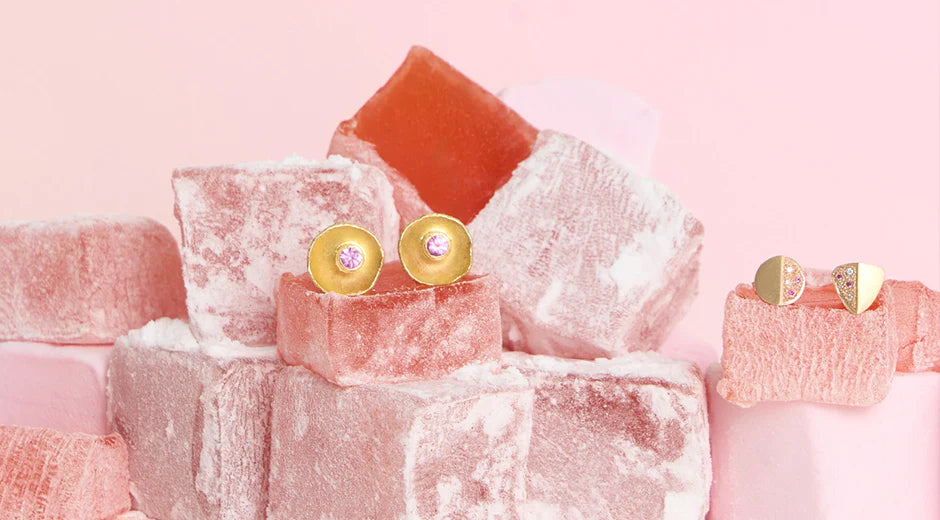 Amy Renshaw
Anna Marrone
Julia Storey
Shimara Carlow
July 20 - August 12, 2023
Pieces of Eight Gallery is excited to present Pretty in Pink, an exhibition of new jewellery by Amy Renshaw, Anna Marrone, Julia Storey and Shimara Carlow.
Drawing inspiration from the cult 1980s teen film of the same name, Pretty in Pink seeks to capture the essence of feminine and romantic tropes, with a nod to nostalgia and the playfulness of youth.
Explored through a spectrum of pink and red gemstones, these Melbourne based female artists both embrace and challenge conventional associations with these colours. The outcome is a modern-day expression of femininity; a survey of contemporary Australian jewellery explored through a rose-tinted lens.