Ruth Tomlinson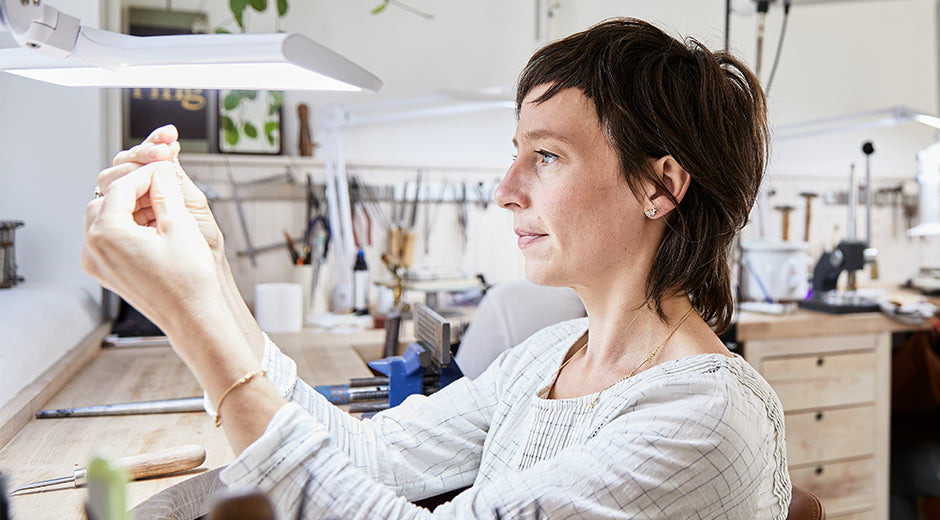 I'm driven by my passion for earth's treasures; the magic of minutiae, tiny intricacies, small imperfections, and the individual's search for preciousness. I seek out the unconventional beauty within and this fuels my creativity.
Celebrated British jeweller, Ruth Tomlinson, is renowned for meticulously handcrafted, luxury fine jewellery. From her studio in London, Ruth crafts fine jewellery collections, as well as one-off and bespoke commissions. Over the past 17 years she has gained an international following of devoted fans who seek out the wonder and magic of her wedding bands and engagement rings, which appear as if formed by nature itself.
Pieces of Eight is the exclusive Victorian stockist of Ruth Tomlinson's beautiful, ethereal jewellery.