Kim Victoria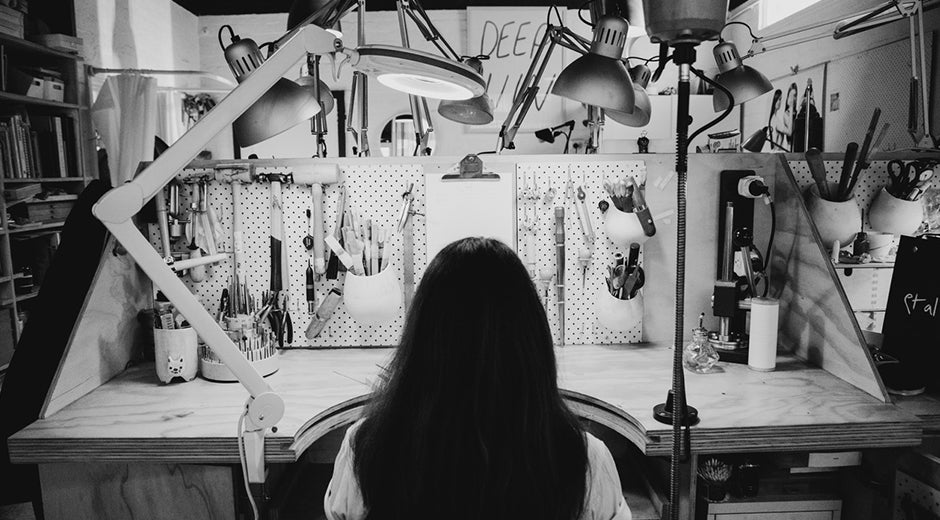 I draw inspiration from the stark and fascinating Australian landscape and gemstones to create organic, sculptural and opulent treasures.
At first glance, Kim Victoria jewels resemble mountains, volcanoes and peaks. Closer inspection reveals detailed surface textures, sparkling stones and intricate engravings. Each piece is delicate, complex and thoughtfully sculpted to highlight her materials of choice: opals, diamonds, vibrant gems, and solid gold and silver.
Kim honed her craft with a Bachelor of Fine Art from RMIT in Gold and Silversmithing. Armed with an additional degree in Interior Design, Kim has developed a design language that balances conceptual practice and quality craftsmanship. She has held three solo exhibitions at Pieces of Eight; Volcanic Opulence, 2012, Orogeny, 2015 and Monumental Love, 2017.