Blue Moon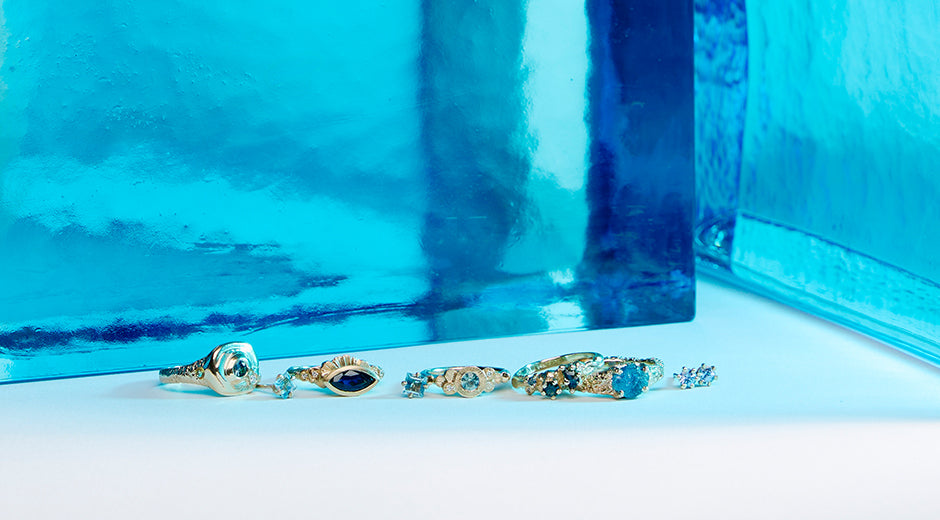 Blue Moon
Georgie Harrison, Karla Way, Kim Victoria, Luke Hammond and Tessa Blazey
August 31 - September 21, 2023
As the night sky bestows upon us the rare and enchanting gift of a Blue Moon, occurring only once every 2-3 years, our exhibition unveils a collection of jewellery that pays homage to mesmerising shades of blue. Featuring works from beloved makers Karla Way, Kim Victoria, Luke Hammond and Tessa Blazey, plus a debut collection from newly represented artist Georgie Harrison, these artists delve deep into the realm of aesthetics and spirituality, channelling the unique energies associated with this celestial event into their meticulously crafted jewellery.

The ethereal occurrence of a Blue Moon has long been regarded as a time of transformation, renewal, and profound introspection. Each artist harnesses this potent energy, infusing their designs with personal narratives, contemporary perspectives, and intricate craftsmanship. Australian sapphires take centre stage, reflecting the enchanting hues of the sea and night sky, while other blue gemstones such as topaz and aquamarine orbit alongside.
Blue Moon invites you to explore the dynamic interplay between earthly treasures and celestial marvels. Immerse yourself in an enchanting experience that is as captivating and luminous as the Blue Moon itself.