Pieces of Tomorrow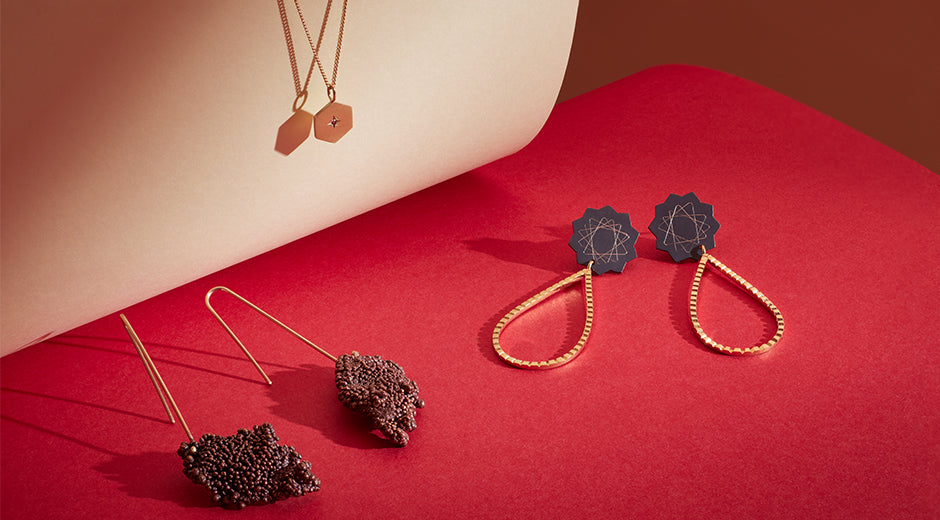 November 20 - December 31, 2023
Anna Marrone, Djurdjica Kesic, Georgie Harrison, Krista McRae, Melanie Katsalidis, Michaela Pegum, Shimara Carlow, Tara Lofhelm and Tessa Blazey
In our final exhibition for 2023 we present Pieces of Tomorrow, a treasure trove of unique jewellery gifts that embody the spirit of an optimistic future. 
Tasked with creating pieces of hope, joy and curiosity, nine female jewellers have poured their creativity into adornments which embrace the excitement of what lies ahead.
Diverse in their design, the connecting thread that bonds these works is that all were created right here in Melbourne, and each artist takes us on a visual journey of colour - whether using gemstones or other materials - which itself speaks to a desire to cultivate positivity and exuberance this gift-giving season.
Complemented by a vibrant display from Melbourne-based visual artist Kate Rohde, visit us in the Royal Arcade to honour the finest Australian design and craftspersonship this festive season. Whether you are seeking a thoughtful gift for a loved one or a treasured piece to adorn yourself, marking the year that has been, our artists will transport you to a world where the act of gift-giving becomes a profound expression of love, appreciation, and excitement for the chapters that are yet to be written.